Governor Support and Impact
Governors play a key role in the leadership of the school although often unseen by parents and other community stakeholders. This section is one way in which the Governing Body articulates its role in school leadership and the impact which they have on school improvement.
The Christ Church World War 2 Experience
Helen Bagley
On Friday 9th September Children from Abercrombie visited Christ Church to take part in a special World War 2 Experience. The event was run and organised by The St Helen's Local History Society which the school has recently made links with. It was great to see the pupils enjoying history so much.
Many thanks to The St Helen's Local History Society for a great event.
Tapton Lock Celebration Week
Sat 17 Sep 2016 - Sun 18 Sep 2016
Helen Bagley
Excited to see Anna's art work which she had created during the week as part of a Community Art Project run by Junction Arts we decided to visit the Tapton Lock Celebration event on Sunday 18th September.
The sun was shining and there was lots to see and do, including stalls, arts workshops, crafts demonstrations, outdoor activities to try and a marque for performances by local musicians and choirs.
Anna was thrilled to see her art work and that of her classmates hanging in the marque. She enjoyed completing a postcard about her experience creating the art and her visit to the lock during the week where they had explored the natural environment.
What a fantastic opportunity for the pupils of Abercrombie - to take part in a Community Art project and have the opportunity to visit a local area of interest. It was wonderful to see so many Abercrombie parents and children enjoying the event together.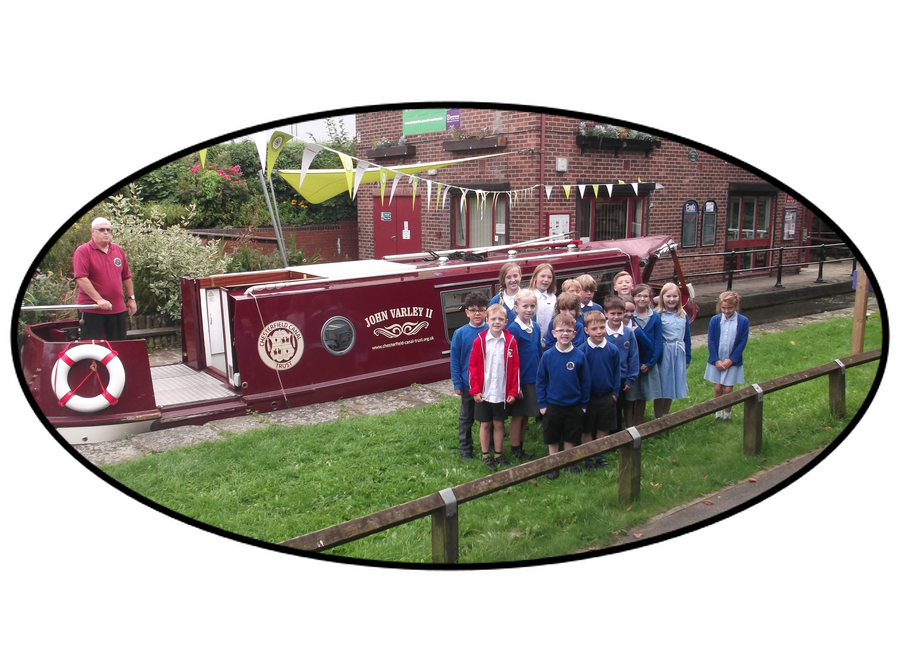 Governors meet the school Council
Monday 13th December 2016
As continued consultation with stakeholders at Abercrombie Primary School – Governors met with the school council, in order for them to ask questions and gain an understanding of what governors do.
Children present: Two of each children from Y1, Y2, Y3, Y4, Y5 and Y6
Governors present: Ian, Abi and Julie
Sample questions:
Why do you want to be a governor?
Why aren't you in school every day?
What jobs do you do? All the year groups asked questions to governors and we tried to answer them as best as we could. The children had clearly spent some time thinking about what they wanted to ask and combined some simple questions with some more challenging ones. The children presented as confident and able students, taking on their school council role seriously. On behalf of the governing body, we would like to thank the children for their time today and look at meeting up again in the near future. Any suggestions of a topic or theme for the next meeting would be greatly appreciated.
Ian Maddison
Chair of Governors Click here for photographs
Christmas 2016
Nearly all the Governing body attended one or more of Abercrombie's brilliant Christmas Productions.
Governors were also present for the Christmas Fair. many helped to support the FOA by running stalls and serving drinks etc.
Ian and Julie also attended some of the class Christmas parties.