The School Council 2019
School Council Members

2018-2019



Y1….Adam and Faye





Y2….Esme and Charlie Q





Y3….Rose D and George B





Y4….Rose S, Elius and Liam





Y5….Sophie, Oliver, Dexter and Erin





Y6….Zak ….Chairperson





Y6…Olivia…. Vice Chairperson
This half term the school council have been very busy indeed.
At their first meeting everybody was made a ware of the Terms and Conditions that came along with belonging to Abercrombie School Council. Next they elected a Chair and Vice Chairperson and everyone was presented with the first job to be done.... To write a leaflet to tell all the children about our school and how we want everyone to behave. So every Councillor went away with a set of questions to ask their class about what makes Abercrombie School so special! 3 meetings later, after a lot of discussion and hard work, the Council produced a super leaflet for every child in school.
One of the Councillors also thought that it would be good to have a suggestion box that all the children in school could use it to communicate with the council.
Another, thought it would be great to produce a termly newsletter called School Council Snippets to let everyone know how the school council could help them. See below.
All about behaviour at Abercrombie produced by the School Council.
School Council Snippets Newsletter 1
School Councillors
Newland Dale Community Centre
The school councillors were invited to the re-lunch of Newland Dale Community Centre
The School Councillors went to visit the Town Hall to see what Councillors do for Chesterfield.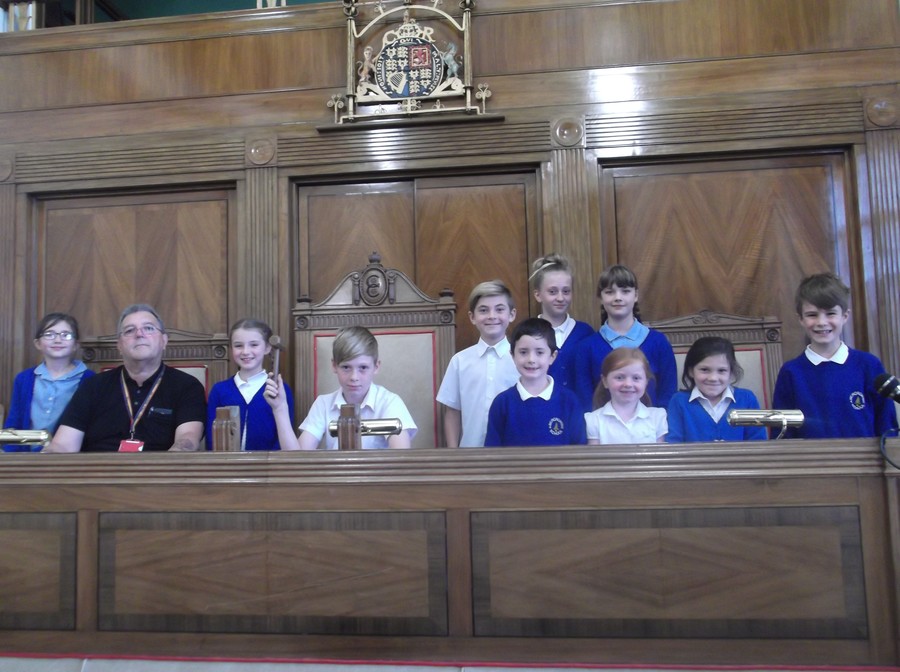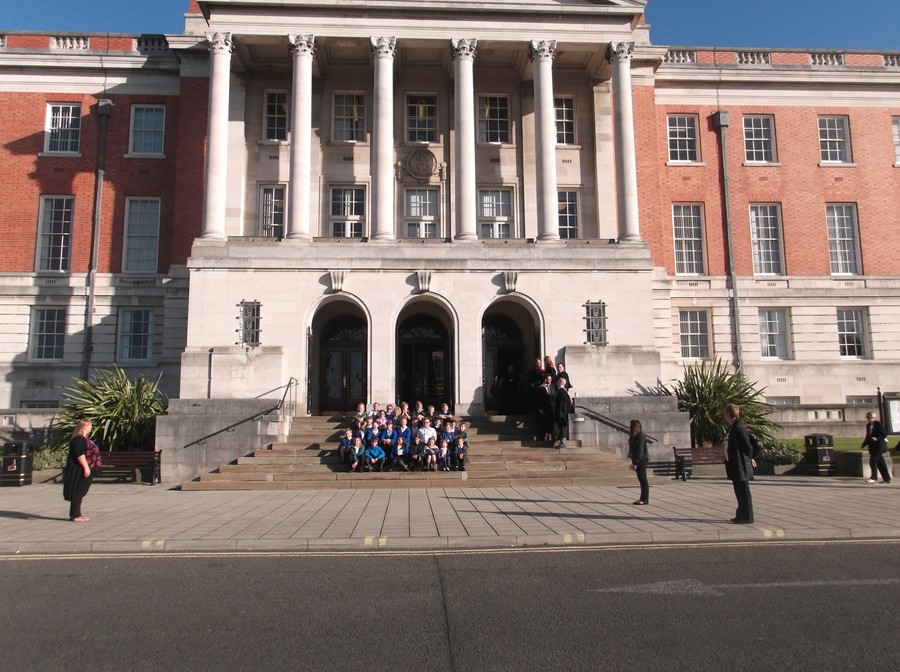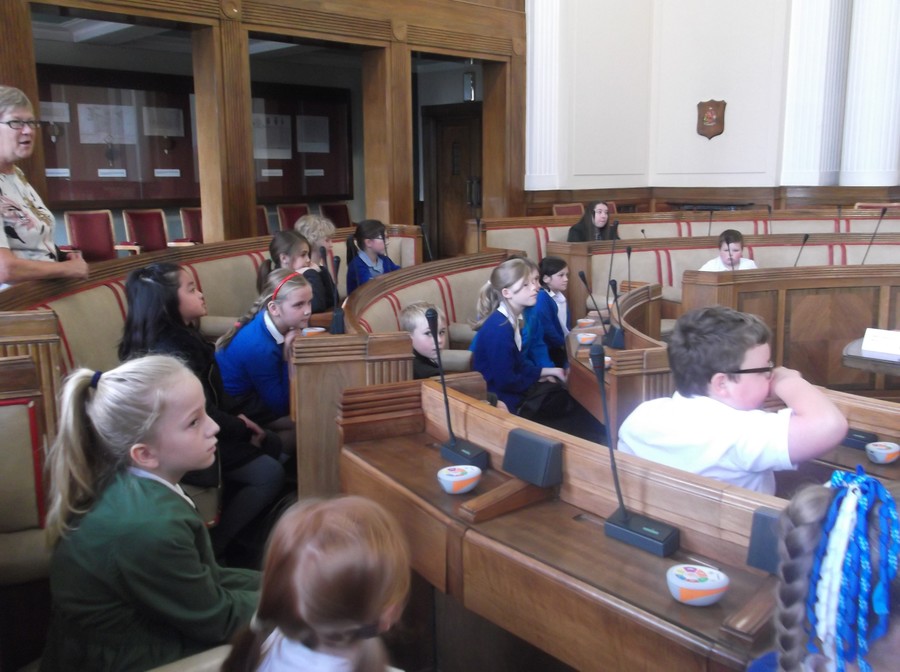 We went in the Council Chamber and voted on important things like real Councillors do.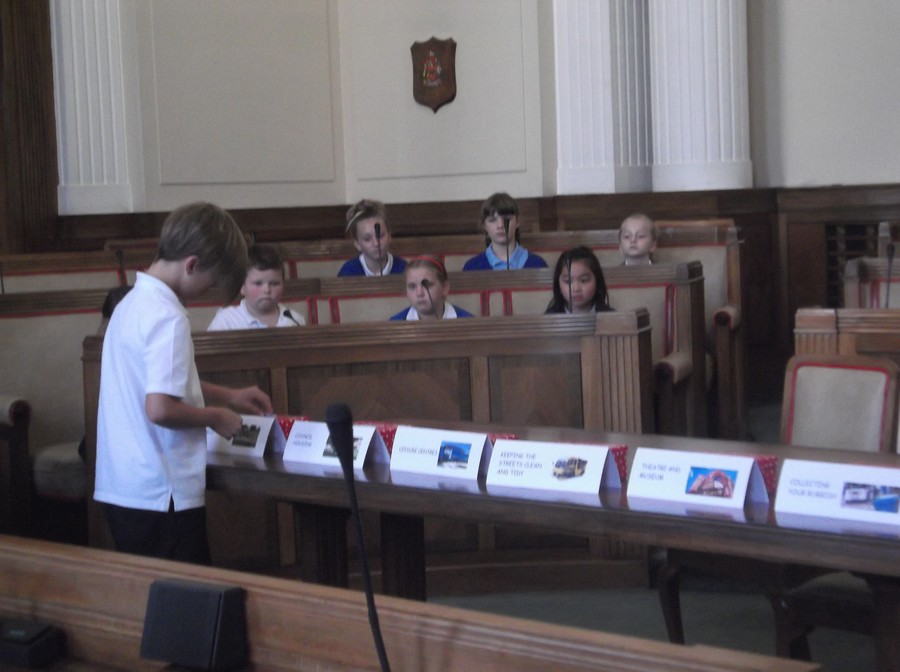 Remembrance day Service
Our school council laid a wreath to remember all those have died to keep us safe.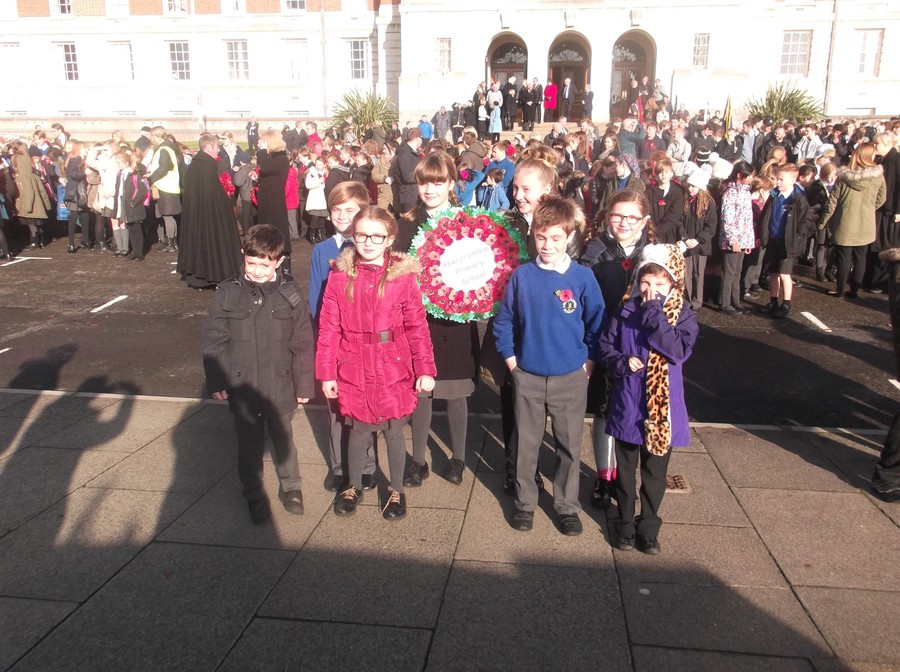 Remembrance day Service
Every child in school made a poppy to put on the wreath.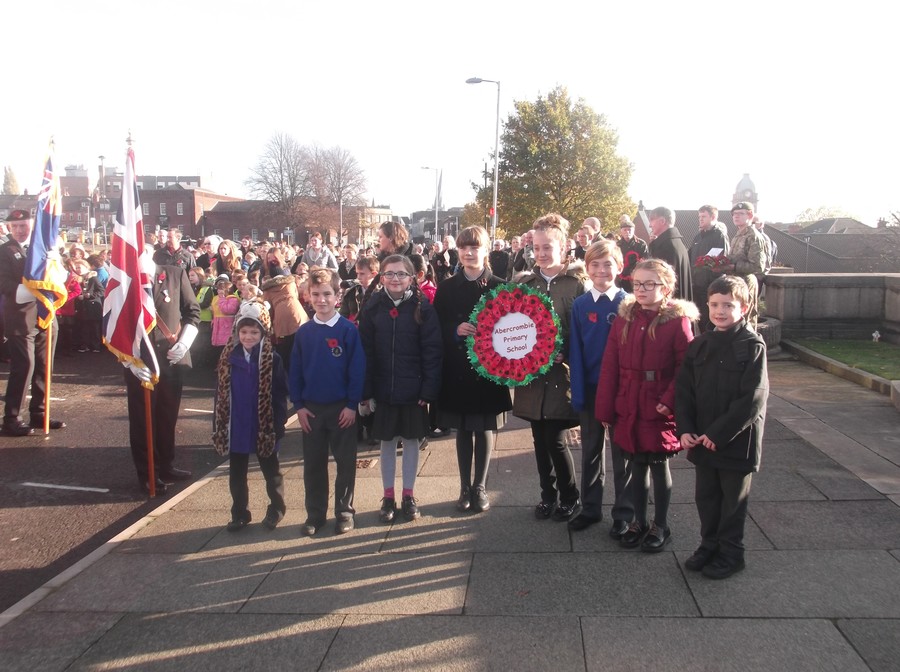 Remembrance
Day Service
Thank you to the School Council for doing such an excellent job of representing us all at this event.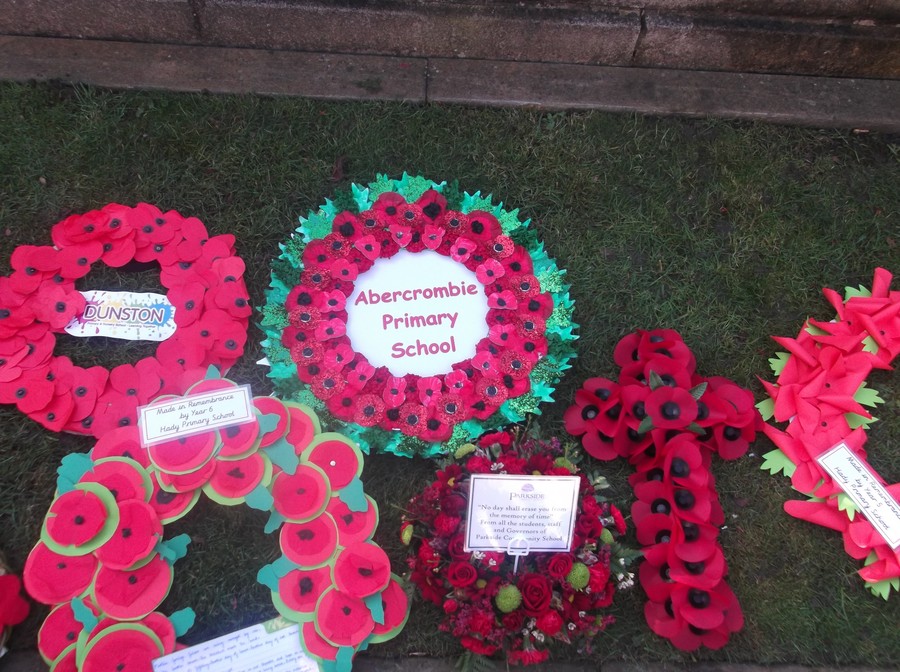 Click in the box to find out all about the meeting.